North American Tissue News
Demolition begins on Kimberly Clark plant in Chester
The steam boiler building at the steam-power plant in Chester is being demolished as the plant has shifted from coal to natural gas to supply the facility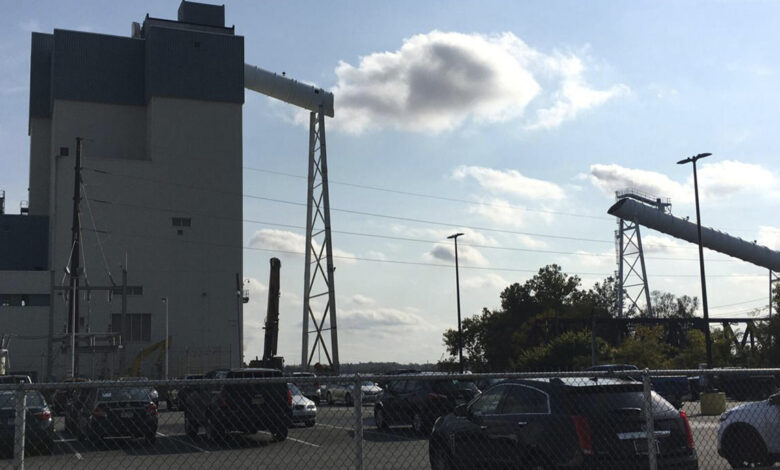 Chester's river skyline is changing. Kimberly Clark has begun demolition of its multistory coal-fired steam plant that looms over the Industrial Highway at Chester Creek. The work is part of a $150 million investment in the site that has transformed the facility from using coal to natural gas at the 1.8-million-square-foot facility which sits on 61.5-acres along the Delaware River.
"We're shifting to a 26 megawatt co-generation operation, that utilizes natural gas; our old process, which we've been using for 30 plus years, uses coal," said Jeff Hutter, Chester plant manager at Kimberly-Clark, in a phone interview Thursday. "The entire building will be taken down to the ground and cleared out over the next three months."
One of the first parts of the structure to go was a section of the coal tube which had an enclosed conveyor belt which brought fuel from the coal yard over Chester Creek and up into the boiler which produced steam and electricity to run the factory.
Hutter said eventually that entire area will be cleared.
"It will remain Kimberly Clark property. It will give them space to expand in the future. I can't comment on any plans at this time," Hutter said. "It is quite transformational for our site. There just a lot of other expenses that come with the manufacturing of the coal power facility that you don't have with natural gas and it really transforms our site."
The new state-of-the-art cogeneration plant was constructed at this facility from the ground up in less than two years and will reduce the mill's greenhouse gas emissions by 40 percent lowering the mill's direct CO2 emissions by 150,000 metric tons.
The company received a $6 million state grant, administered by the Delaware County Commerce Center and the Pennsylvania Redevelopment Assistance Capital Program, for the co-generation energy project.
"It's really about securing jobs. That is what this transition helps do," Hutter said.
The plant has 570 employees and makes over 2 million rolls of Scott 1000 tissue a day.
Hutter said the change allows the plant to be a competitive facility for Kimberly-Clark, which could offer opportunities for expansion and perhaps more jobs at their site.
"We're really excited. About two years ago, this project got authorized and I know our team was really excited to take on this project and it demonstrated the confidence that Kimberly-Clark has in our facility and people here," Hutter said. "The people here are great. I'm so proud of what they've done every day. The team is really great."
The plant has a long history in Chester, back to the data when Irving Scott of Swarthmore and his brother Clarence bought an abandoned riverfront property for $85,000 more than a century ago.
After their purchase, the Scotts installed a high-speed Fourdrinier paper-making machine; at one point, the plant employed more than 2,800 workers and manufactured more than 12 different products. It eventually became the largest maker of sanitary paper products.
In the 1980s, the plant was threatened with closure but was saved by hundreds of union workers who agreed to forego previously bargained raises for two years. Then, former Scott CEO Albert J. "Chainsaw" Dunlap eliminated a few hundred jobs at the site, as part of his company's global reduction of 11,000 employees.
In 1995, Kimberly-Clark acquired the company. They are headquartered in Dallas, Texas, with approximately 40,000 employees worldwide and operations in 34 countries. In addition to Scott 1000, they produce a variety of paper and sanitary products including Huggies, Kotex, Kleenex and Cottonelle.
Raw pulp for the production of the paper comes in by rail, though from time to time they use trucks.
The pulp is primarily virgin material but waste production is recycled back into the process.
Hutter said he is proud of the 3 million safe work hours the plant recently accomplished.
"We're really proud of that and we're really proud of our safety journey. We've been able to transform over the past several years," Hutter said. "It hasn't always been that way here at this facility and now we're at a much better plant and I'm really proud of our team for what they've done to focus on safety. That's our goal every day is that our team can come to work and go home in the exact same condition they came to work in."
Read de original article here.