North American Tissue News
Kleenex partners with BGC Canada to help bring school supplies
The brand will donate $100,000 to BGC Canada to help ensure kids across Canada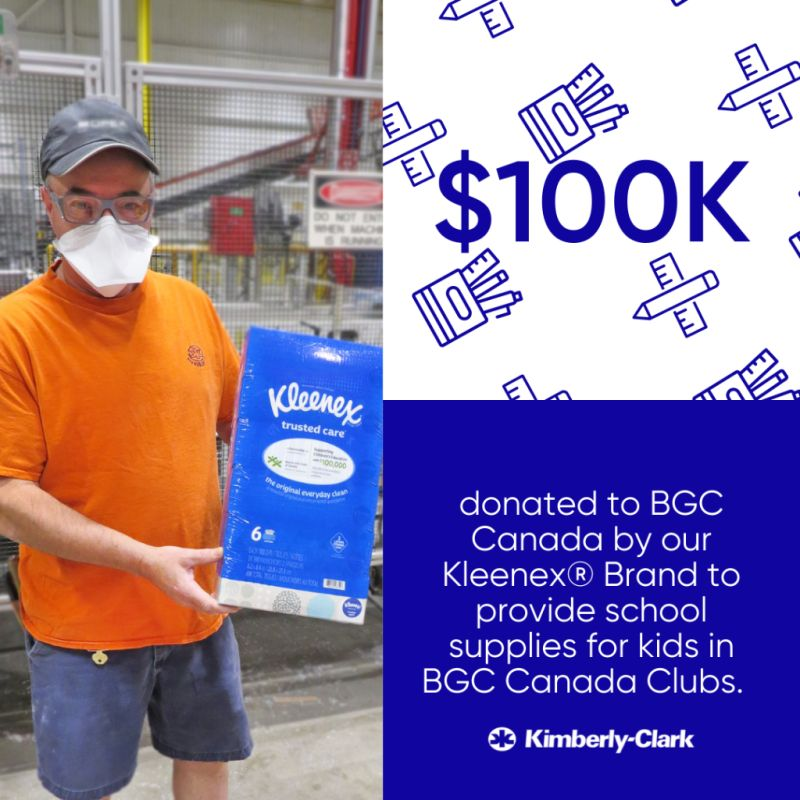 Kimberly-Clark brands are among the most recognized in the world. Over their 148 years, they have challenged conventional wisdom, innovating to create products that meet the needs of their consumers. Now, the company is ready to help prepare kids for the back-to-school season.
Their Kleenex® Brand in Canada recently announced a new partnership with BGC Canada to help bring much-needed school supplies and additional resources for out of school programs at BGC Canada Clubs.
For 120+ years, BGC Canada has been creating opportunities for millions of Canadian kids and teens. As Canada's largest child and youth serving charitable organization, our Clubs open their doors to young people and their families at 775 locations nationwide
According to K-C's LinkedIn page, as a result of the partnership, Kleenex® Brand will donate $100,000 to BGC Canada to help ensure kids across Canada have the confidence to thrive for all of life's moments.