Global Tissue News
The company received for the second year in a row, the recognition of Great Place to Work Greater China
The company received for the second year in a row, the recognition of Great Place to Work Greater China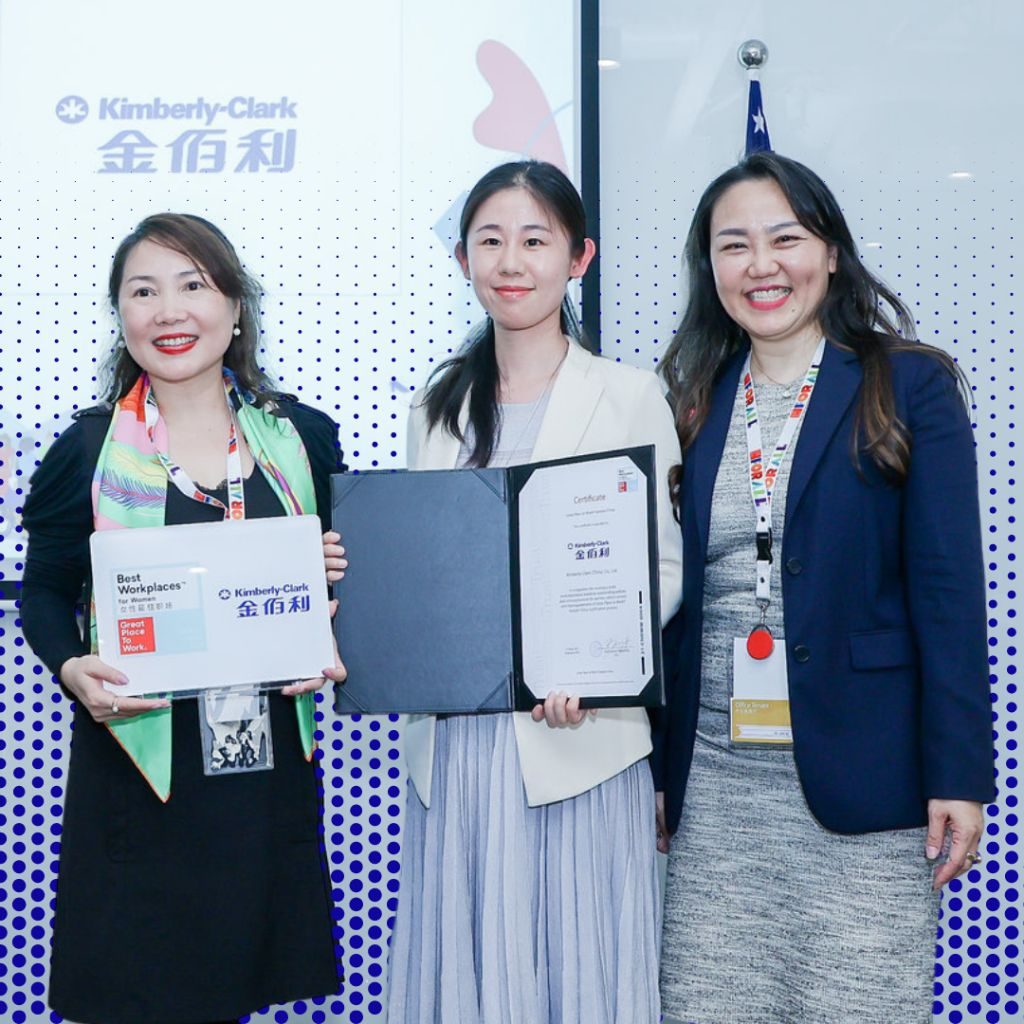 Kimberly-Clark is among the most recognized companies in the world that manufactures essential products for a better life, with recognized and important brands for the day to day in family, home, school, and work such as: Scott, Kleenex, Huggies and Kotex.
With over 43,000 employees worldwide, Kimberly-Clark has been named for the second year in a row as one of the "Best Workplaces for Women in Greater China 2021" by the renowned Great Place to Work Greater China institution.
"It was the first time for Kimberly-Clark China to enroll in the survey and made it to the list alongside with other 37 companies in 2020 and honored to be recognized as one of the 'Best Workplaces in Greater China™ 2020'," the company posted in a note on LinkedIn.
Through proprietary assessment tools, advisory services, and certification programs, including Best Workplaces lists and workplace reviews, Great Place to Work provides the benchmarks, framework, and expertise needed to create, maintain and recognize exceptional work cultures.
"At Kimberly-Clark, we believe employees are our most valued resource and are at the center of everything we do. To ensure our employees are healthy and safe in the working place is crucial for us to keep producing essential products at a high level." says Caroline Yang, HR Director of Kimberly-Clark China, "Kimberly-Clark China is committed to continuously create the best workplace for our employees to unleash their power."
Today, the Great Place to Work Institute partners with many of the world's most successful and innovative companies to create, study, and recognize great workplaces. These partnerships build a unique experience, including cross-sectoral workplace culture benchmarking and best practice databases.
As Kimberly-Clark grows its global business by $ 18 billion, the company helps build careers through collaborative teams that push boundaries, generate experiences, as well as endless opportunities to work with some of the world's leading brands. world. Your employees are positively changing the world, giving generously to the communities where they operate.
ABOUT GREAT PLACE TO WORK GREATER CHINA
San Francisco-based Great Place to Work is the global authority on high-trust, high-performing work cultures providing executive advisory and cultural consulting services to businesses, nonprofits and government agencies in 58 countries out of the five continents.
The Institute works with publications around the world to select "Lists of the Best Places to Work." In the United States, they produce an annual Fortune 100 Best Companies to Work For list. In Greater China (Hong Kong, Macao, Mainland China, Taiwan) they publish the "Best Companies to Work for in Greater China" and the "Best Companies to Work for in Hong Kong".
These lists are published or distributed by market leading media around the world, to an audience of more than 28 million readers. The combination of this direct advisory work and media coverage helps create a better society by helping companies transform their workplaces.