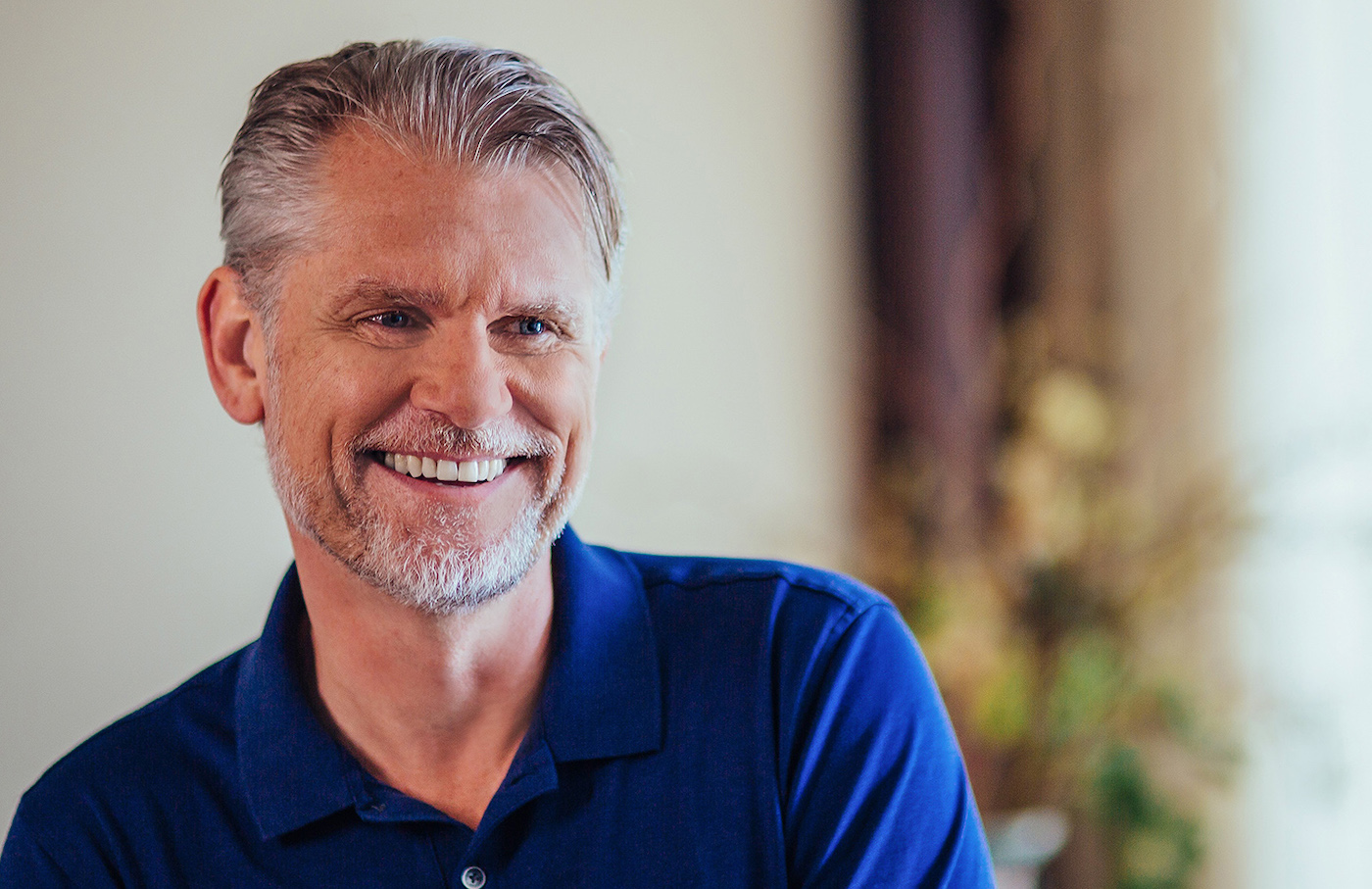 Georgia-Pacific President and CEO Christian Fischer on Wednesday shared how the massive company has met and learned from the challenges of operating during a global pandemic.
Fischer was the keynote speaker for a virtual event hosted by the Arkansas Economic Development Foundation. The event was originally scheduled as a luncheon to take place in April at the Statehouse Convention Center, but that was before COVID-19 restrictions moved it online. The luncheon is an annual fundraiser for state economic development work.
"Challenges presented us the opportunity to reimagine and reshape and transform how we work as well as a number of businesses and capability teams, and to prioritize the most critical work, and most importantly, how to enable and empower our employees to contribute more and better," Fischer said.
G-P is headquartered in Atlanta and has nearly 30,000 employees, with 80% of them working in more than 150 G-P facilities in 39 states, including six in Arkansas. Among them is a plant in Gurdon (Clark County) that employs about 700 people, and another in Crossett (Ashley County) that employs about 500. It also has plants in Fordyce (Dallas County) and Fort Smith.
Last year, G-P closed some parts of its Crossett plant, including operations that made bleached board, as well as a particleboard plant in Hope. About 655 people lost their jobs across both operations.
Still, Fischer said Arkansas is a big part of what G-P does. The state ranks fifth in the total number of employees (1,850) and fourth in capital expenses over the last seven years.
The company has three business segments. One produces toilet paper, paper towels, napkins, paper plates and cups for the retail and "away-from-home" markets. Another produces building products, including lumber, oriented strand board, plywood and gypsum. The third produces corrugated packaging and cellulose.
Fischer said the pandemic meant the consumer products segment, beginning in mid-March, had to meet up to two times the normal demand.
"For a while, toilet paper would have been the hot topic in a cocktail party, I'm sure, except there were no cocktail parties," he joked.
G-P operations are set up for "continual, reasonably steady demand," so the company needed to adapt quickly to speed up the supply chain and distribution processes. The solution was to simplify that segment by producing fewer varieties of products like toilet paper. That made production and distribution more efficient. And retailers appreciated having fewer varieties to restock the shelves, he said.
Fischer said consumer-oriented companies had spent decades trying to tailor products for customers but the pandemic made that less of a priority. Getting products to customers quickly became G-P's priority, he said. That effort now includes other in-demand products like hand dryers and touchless dispensers.
Meanwhile, demand for consumer products from the away-from-home market declined as fewer people traveled to entertainment spots and restaurants, he said. Still, there's been strong demand for sanitizers and other hygiene products from the health care and manufacturing industries.
Mix Bag
Other G-P segments are seeing mixed demand.
Fischer said demand for building products slowed significantly earlier in the year but rebounded strongly in the spring, as repair and remodeling projects got underway. The housing and construction markets are also rebounding, he said. Fischer said Arkansas is especially important to that segment.
"Arkansas is at the heart of this timber-rich area of the country, with more than half of the total area of the state in forest land. The industry has a significant impact on the state's economy for sure," he said. "And, more importantly, the lives of the many families living in the area, who are employed in an industry that makes essential products, not just for these very challenging times, but products that will continue to help people improve their lives in many different aspects today and in the future."
As for G-P's packaging segment, it benefited from increased e-commerce activity earlier in the year, but demand has waned as the overall economy slowed, Fischer said.
Lessons Learned
Fischer said the future is uncertain but the company has learned a lot from challenges posed by COVID-19.
He said G-P learned how to improve the safety of its employees and the other people it interacts with; how to work remotely and effectively connect with business partners remotely; how to ensure the continued supply of critical raw materials; and how to quickly make adjustments in the supply chain to keep customers supplied, which strengthened existing business relationships.
"This is the most important age-old lesson learned over and over again: how people, employees and our partners, empowered and enabled to apply their innate skills and abilities and free to cooperate can come up with better solutions than we could ever tell them from the 50th floor of our headquarters, and I'm extremely grateful to all of them for managing through these challenging times, and for paving the way to emerge stronger than ever," he said.
State Secretary of Commerce Mike Preston and Gov. Asa Hutchinson also spoke at the virtual event. They recapped the state's COVID-19 response and talked about the state of economic development in Arkansas.
Both said the state's decision to not shut down completely during the pandemic has attracted the attention of out-of-state companies. Preston added that his office's new marketing strategy is, "In Arkansas, all business is essential."