Global Tissue News
Latampaper is still scheduled for November in Mexico City
Registration is still open and there are few rooms and exhibition tables available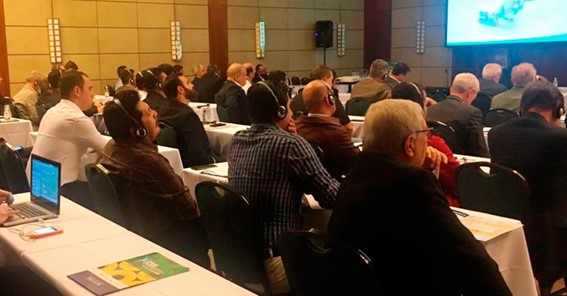 The organizers of Latampaper 2021 informed that the event is still scheduled to take place between November 10th and 11th, in Mexico City. "The situation in Mexico City and the current conditions allow us to continue moving forward with the organization of the event, which will take place as planned."
Latampaper takes place at the Hilton Mexico City Reforma Hotel and will feature Hilton CleanStay and Event Ready sanitary protocols for everyone's safety. "The hotel's conference and exhibition rooms are big enough to allow us to move forward, even if social distancing is still necessary until November," added the organization.
Registration is still open and there are few rooms and exhibition tables available. Once all contracted rooms are occupied, only registrations without a hotel will be offered, but the organization will be able to suggest good places to stay close to the event.
Suppliers interested in participating can visit the website: https://latampaper.com or write an e-mail to rene.buvat@latampaper.com for more information.
For papermakers and tissue converters, there are special conditions. Organizers allow up to two people from each factory to be served free of charge. Latampaper will cover all expenses from the welcome dinner to lunch at the end of the conference. Also included is participation in all activities and accommodation at the Hilton Mexico City Reforma Hotel for the nights of Wednesday, November 10th, and Thursday, November 11th. There are also 50 free hotel rooms available for papermakers, which will be designated in order of registration.
Tissue manufacturers and converters who want benefit from the special conditions offered by Latampaper can send an email to: director@latampaper.com or visit: https://latampaper.com/pagina/form-more-information-i-want -to-register-pg/