Global Tissue News
Test
Essity to participate in Dubai World Expo 2020
Together with Tork, the company will join Sweden at the event to discuss the importance of hygiene and health, and deep-dive into innovations that drive true impact for greater standards of well-being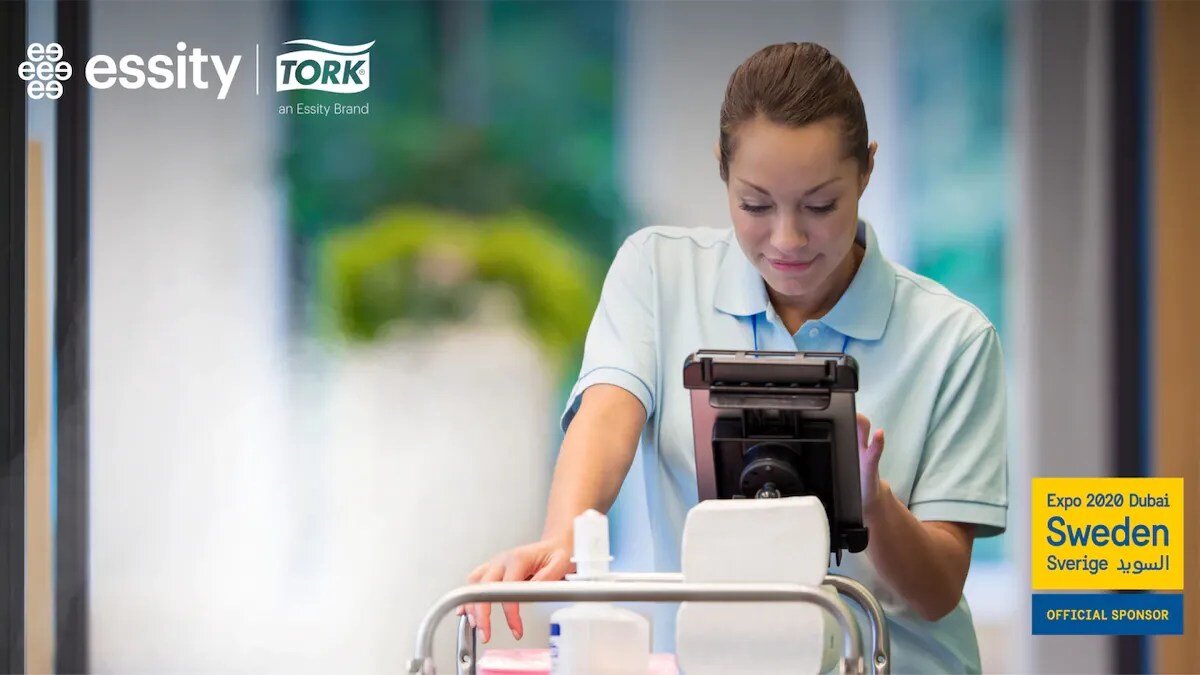 In 2021, Essity will participate in the Dubai World Expo 2020 when it for the first time is hosted in South Asia, Middle East, and the Africa region. The first World Expo was launched in 1851 in London, and it became a stage where people from around the world gathered to share new business ideas and innovations.
The company will participate in the exhibition to support the Swedish pavilion in collaboration with its leading regional brands Tork, TENA, and Nana. Essity will display its latest innovations that contribute to better hygiene and health worldwide.
Due to the COVID-19 pandemic, the Dubai World Expo 2020 was postponed one year and will instead take place from October 2021 until the end of March 2022.
WORLD'S LARGEST MEETING PLACE
The Dubai World Expo is expected to bring together visitors from more than 200 countries, and over 150 countries and organizations will participate. This makes it the largest meeting place in the world. The exhibition will strictly follow the guidance from local authorities and the World Health Organization since it is a top priority to keep everyone involved safe.
By assembling and collaborating across communities, nations, and disciplines, Essity can increase its chances to solve social, economic, and environmental issues on a global level. The theme of this year's World Expo is 'Connecting Minds, Creating the Future', with the ambition of inspiring the public by showcasing world-class collaborations and innovations from countries around the globe.
The Swedish pavilion will showcase Sweden's tech competencies, including the country's most outstanding innovation initiatives and sustainable solutions. The pavilion, also known as 'The Forest' is a joint investment between the Swedish Government and the private sector to encourage tourism, export, and investments.
ON-SITE AND VIRTUAL ACTIVATIONS
Several themed weeks will be hosted and Essity will participate with activation and events both on-site and virtually. The company will showcase demonstrations, present expert speakers, hold education sessions for the general public, customers, media/PR, NGOs, and additionally participate in governmental visits at the Swedish pavilion.
Essity will demonstrate how they contribute to better health care and public hygiene through innovative tech advanced solutions. More precisely, through their data-driven washroom solutions (Tork EasyCube), connected continence care (TENA SmartCare), virtual training in hand hygiene (Tork VR Training), and much more.
With Essity's leading professional hygiene brand Tork, they will ensure that all kitchens, washrooms, and open areas have the best sanitation and hygiene products available. Nana feminine care and TENA continence care will also provide daily hygiene menstruation and incontinence products to the Swedish pavilion.
Essity hopes that this participation will help to break barriers between countries and foster further partnerships and collaborations in the future.