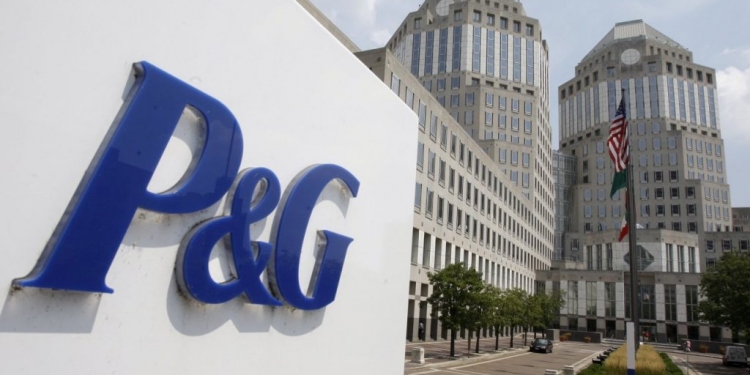 In its 183-year history, P&G considers 2020 to be one of the most challenging years. However, despite the countless problems that the global pandemic COVID-19 caused, P&G people delivered solid results, reaching or exceeding financial targets for the year, with 6% organic sales growth and 13% earnings per share.
The company established immediate priorities that guided it during the pandemic, which were:
Protect the health and well-being of people at P&G;
Maximize the availability of its products that help people and their families in their health, hygiene and cleaning needs;
Supporting communities, aid agencies and people at the forefront of this global pandemic.
Together, these priorities ensured that P&G was on the side of its employees, consumers and the community. These work side by side with the company, transforming it into a more capable, agile and responsible organization.
Fiscal Year 2020 Results
In the last fiscal year, the company increased markets and increased household penetration in several categories, driving top-line growth, bottom-line growth and market share.
Organic sales grew 6%. On a two-year stacked basis, organic sales growth has accelerated from 3% (across fiscal years 17 and 18) to 6% (across fiscal years 18 and 19) to 11% (across fiscal years 19 and 20) indicating the underlying strength of their brands and their strategy which are driving their business.
On the bottom line, core earnings per share were up 13% versus the prior year. On a constant currency basis, core earnings per share were up 17%. All-in GAAP earnings per share were up significantly versus a year ago because of last year's one-time, non-cash accounting charge to reduce the carrying value of the Gillette Shave Care business.
Adjusted free cash flow productivity was 114%.
It's important to note that they were at 6% organic sales growth, 18% core earnings per share growth, and 96% adjusted free cash flow productivity for the first half of the fiscal year, before the impact of the pandemic.
P&G maintained this strong momentum in the second half of fiscal year 2020, overcoming many challenges, including the lockdown in China, channel shutdowns, operational challenges to safely staff our facilities and source materials necessary to maintain production, and a significant increase in production in some categories to serve heightened consumer cleaning, health and hygiene needs.
Nine of 10 product categories grew organic sales. Home Care and Personal Health Care grew in the teens. Family Care grew double digits. Fabric Care and Feminine Care grew high single digits. Hair Care, Skin & Personal Care, and Oral Care grew mid-single digits. Grooming grew 1%, and Baby Care was down 1%.
The company delivered very strong results in their two largest and most profitable markets. The U.S. grew organic sales 10% for the year, including 5% growth in the first half of the fiscal year. Greater China grew 8%, including 13% organic growth in the first half of the fiscal year.
E-commerce organic sales grew 40% and are now over 10% of P&G's total Company sales.
They returned $15.2 billion of value to shareowners through a combination of share repurchases and dividends. In April, the company announced a 6% increase in the dividend. This was the 64th consecutive annual increase and the 130th consecutive year in which P&G has paid a dividend.
Summing up, they delivered or over-delivered on each of their going-in targets for the year — organic sales growth, core EPS growth, free cash flow productivity and cash returned to shareowners. They built strong momentum heading into the COVID-19 crisis, and arguably built this further during the challenging second half of the fiscal year.