North American Tissue News
Tissue Online celebrates 11 years of history
Check out the interview and learn the history of the largest tissue sector portal in Brazil and the Americas
Today, Thursday, October 22nd Tissue Online is celebrating 11 years of history. With a lot of work and expertise in this field, the portal has become an important vehicle for the entire tissue production chain in Brazil and the Americas, which tracks quality industry related news and events related to the tissue/towel industry on a daily basis.
With dozens of partners, the portal was strengthened and, this year, Tissue Online went international with the launch of Tissue Online North America.
This story, in fact, is much more than 11 years old, and started with Felipe Quintino, CEO and founder of Tissue Online. Felipe was practically born in the tissue industry and, ever since, he has worked for several companies in the industry, specializing in this field he had the bold idea of founding a portal entirely dedicated to the market, something previously unheard of in Brazil.
In the interview below, Felipe tells how this project started, how he came up with the idea of c
reating Tissue Online North America, as well as commenting on plans to continue internationalizing the portal.  Read More:
Tissue Online: What is your experience and relationship with the tissue market?
Felipe Quintino: My relationship with the tissue market goes back to my childhood. My paternal grandfather worked at Melhoramentos, which today is CMPC Caieiras, there used to be a village there, where my father, Carlos Quintino, was born and worked for several years, then he went to work for other companies, until he arrived at Klabin, which today is the Kimberly-Clark Mogi das Cruzes. At the age of 14, I went to Senai (National Industrial Training Service) with a Klabin scholarship, and during that training, I went to the factory, where I spent a month working on site.
After I graduated from Senai, I spent some time at Klabin, and my father was invited to work at Santher, in Bragança Paulista, where I also worked for a while. My father always worked with conversion production and maintenance, and I was an intern in the conversion area. In total, I have been in this market for almost 25 years.
Tissue Online: How did the idea of creating the portal come about?
Felipe Quintino: I worked in the commercial area of a company that manufactured machines, so I visited many factories throughout Brazil, and in them, people asked me about market information, about companies in the industry, and I saw that there was no place that gathered that information. Then, the idea of creating a portal, Tissue Online, came up, and I started studying this market and made the first website. We have already started with advertisers, such as Lubmaster, Helsten and Roll-Tec, who remain with us today.
Tissue Online: How do you evaluate the portal's success in these 11 years?
Felipe Quintino: I always had the purpose of helping to create a stronger tissue paper market, creating content daily, which until then, did not exist in our market. In these 11 years, we have managed to bring training to the sector, with courses and workshops in person and online, through the Tissue Academy, in which we had more than 1,400 students. We have also made a lot of connections these past 11 years, between suppliers and the industry.
Two years ago, we created Tissue Marketing, as we saw that tissue companies in Brazil did not invest much in marketing, in their brands, and we started to develop this concept of investing in the company's brand, image and content.
2020, for sure, was the main year of the portal, it was very important due to internationalization, which was a giant step that we took. This year, we also reformulated our visual identity and our purpose, which is to create value for the market and connect the tissue market in the Americas.
Tissue Online: How did the idea of ​​creating Tissue Online North America come about? As in Brazil, did you notice that there was a lack of information in the North American market?
Felipe Quintino: I always wanted to set up Tissue Online outside of Brazil, it was always a dream. I have always seen that, in the market as a whole, it would be possible to add value worldwide. In Latin America, there was a gap that could be explored a lot; my dream was to set up the first Tissue Online outside of Brazil in Argentina, but it has always been a complicated country with regard to the economy and the opportunity to internationalize the portal there never came up.
The USA, in reality, was not in my professional focus. However, in May, Brian Uzcategui, an American executive in the tissue industry for over 15 years, approached me, saying that he was already a follower of Tissue Online, had been following us for a long time and always liked our content, our business model , and saw that in the USA there was nothing like it, that the market there was lacking current content. 90 days after the first conversation, Tissue Online North America was already live and so far, is doing very well. We have already started with advertisers, our audience is growing beyond our expectations, we are already doing Tissue Marketing work in the USA and we plan a second international expansion, for the first half of next year.
Tissue Online: Considering these good prospects, what is next for Tissue Online?
Felipe Quintino: In addition to internationalizing our portal more and more, I intend to invest a lot in education, training, as there is a very large market that we can help. The more we are able to empower the market, the more we will be able to help tissue manufacturers develop. I see Tissue Online in a few years as a global company, both in terms of communication, content creation, as well as in terms of marketing and the education area focused on the tissue market.
Tissue Online: In closing, leave a final message to the entire tissue production chain and to our customers, readers and partners.
Felipe Quintino: First, I would like to thank the entire Tissue Online team, in particular, Rafael Henrique, our designer who has been with us for seven years; he is my right-hand man on all projects and was fundamental in getting us here successfully.
We operate in a privileged market, because tissue is a basic need for the population, it is a hygienic asset, and more and more, with the change in the population's habit, it matures. It is a rapidly expanding segment in the coming years; I believe it will be able to double in size in the near future, so it has a lot of opportunity for both manufacturers, converters and suppliers. Whoever wants to invest in this market, create differentiation, take care of its image, the content, deliver value to the market, will stand out  because we still have a lot of growth ahead of us.
I also leave my thanks to all partners and to the entire tissue production chain, which is our audience, who accompanies and helps us along this 11-year road. We have very good support from the industry, who understood that we are here to add value to the entire sector. Thank you very much for those 11 years and for many more to come!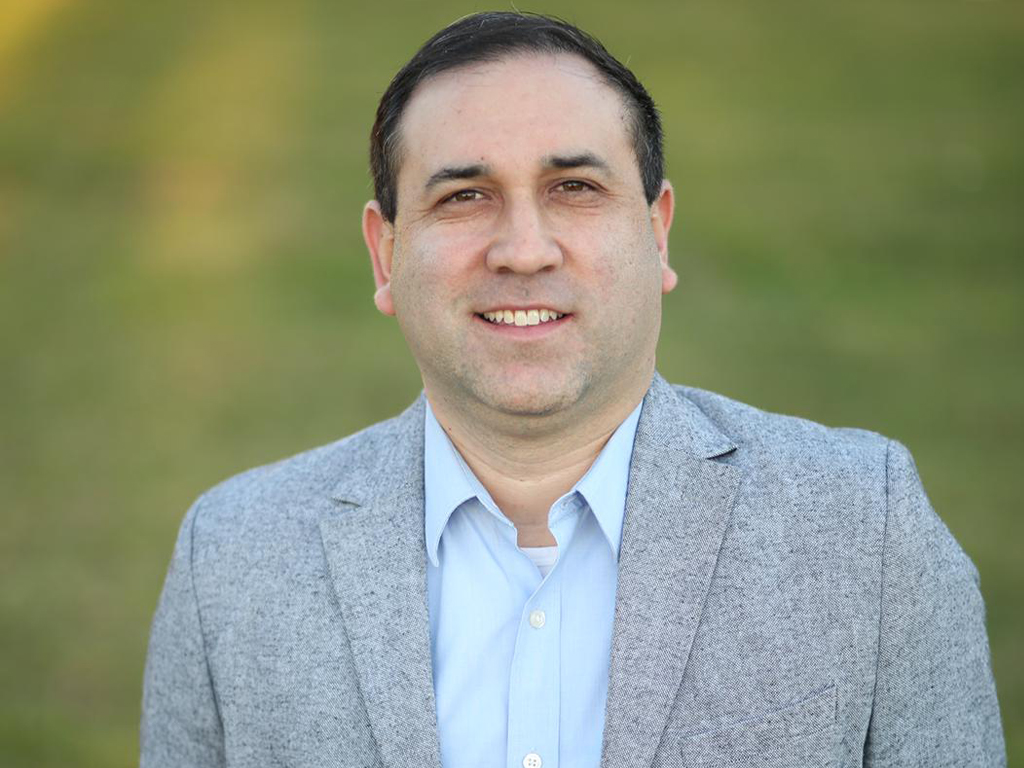 We also spoke with Brian Uzcategui, Co-Founder of Tissue Online North America to learn more about the idea of ​​bringing Tissue Online to the North American market. Check it out:
Tissue Online: How did you initially come across Tissue Online?
Brian Uzcategui: I had been following Tissue Online on LinkedIn for some time and I had a friendship with the founder Felipe Quintino and since the content was all written and spoken in Portuguese, I thought it was a cool way for me to keep up with my Portuguese language skills and at the same time get some valuable industry information, so it was a passive win/win situation for me.  I learned Portuguese while I was living in Lisbon, Portugal almost 17 years ago and I love the language. I have also traveled to Brazil for tissue/towel industry related business and have had the privilege of visiting suppliers and manufacturers in that beautiful country.
Tissue Online: How did you come up with the idea of bringing it to the USA?
Brian Uzcategui: Since my beginnings in the tissue/towel industry I felt that it lagged behind in the way it marketed and presented itself.  There were various different networking events that lasted a few days but it seemed obvious that there was room for improvement.  The idea to reach out to Tissue Online and discuss bringing it to North America came from the onset of the Covid-19 pandemic.  The demand for the products our industry produces greatly increased and the ability to meet with each other face to face to promote business and develop new ideas in person vanished in an instant.  The Tissue Online format is perfect for the future of the industry in North America.
Tissue Online: What is the purpose of Tissue Online North America?
Brian Uzcategui: The purpose is to continue to push the tissue industry forward in a modern accessible format, as well as connecting the industry across the world.  This will occur through fresh daily content, video interviews with key players in the tissue industry as well as marketing campaigns that will allow suppliers to showcase their services and products.  We hope to make key connections for companies in the industry so that they can flourish and in turn will advance the tissue/towel industry which will benefit us all.
Tissue Online: Finally, leave a message for the readers of Tissue Online North America.
Brian Uzcategui: We hope you enjoy the content that will be distributed and see the benefit from participating in a marketing campaign.  Tissue Online North America is only a few months old and is already seeing tremendous traffic and participation.  We hope you will join us on this journey.  Stay safe and look forward to seeing you online!