Global Tissue News
Northern wood excites kitchen and toilet paper maker Metsä Tissue
The company's chief technology officer, Alexander L. Deutschle, has said that this wood makes toilet paper softer and kitchen paper more resistant.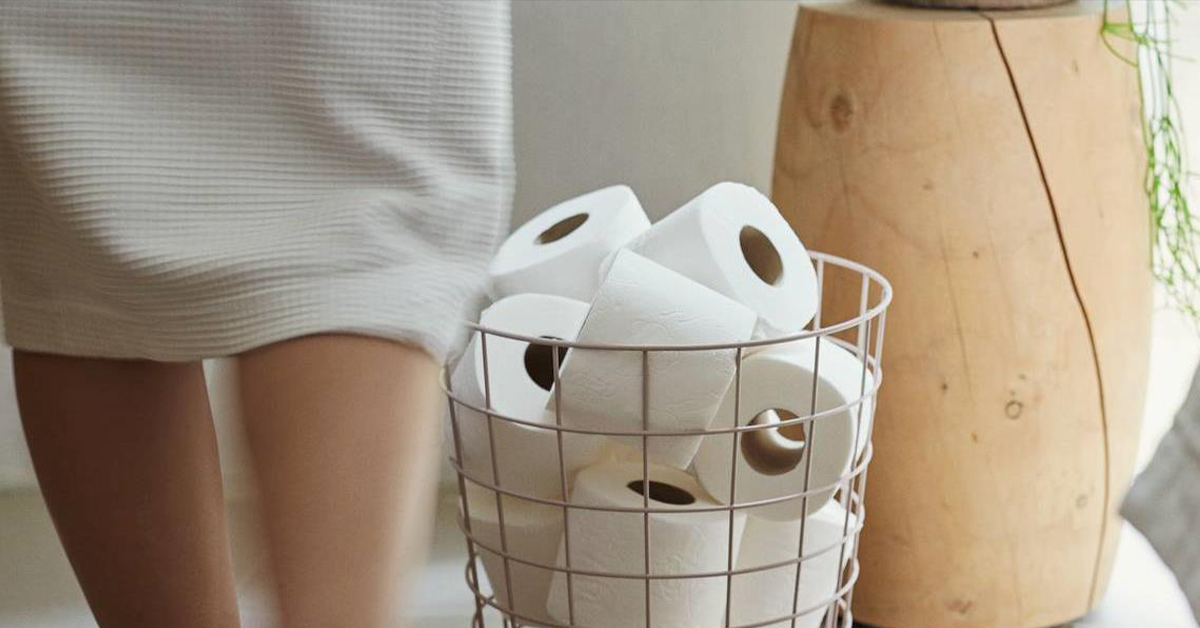 Metsä Tissue is a leading supplier of household and professional tissue products in Europe and the world's leading supplier of grease resistant cooking and baking papers.
The company, with 9 paper mills in Europe, has renewable and sustainable fresh fiber as its main raw material, which is generated by thinning forests to ensure healthy forest growth or as a by-product of producing wood products. These wood fibers are the raw material of the pulp – fresh fiber.
Technology manager and wood chemistry expert Alexander L. Deutschle, works across Europe for Metsä Tissue, leading development projects aiming for better and better tissue paper products, and production phases that are as efficient and environmentally sustainable as possible.
"In toilet paper, for example, we mainly use short-fiber wood like birch. These fibers make the paper extremely soft, whereas the fibers from the coniferous trees used in kitchen paper make the paper stronger," says Deutschle.
"The fact that the fibres come from sustainably managed forests and from as short a distance as possible is also essential for the environment and sustainability," he adds.
FRESH FIBER: A PLENTIFUL RAW MATERIAL
Every part of a tree is used as efficiently as possible, which means that none of the raw materials are wasted. For Deutschle, the sustainability of forestry is the basis for being able to work with a renewable natural resource such as wood.
"Finland has an enormous number of forests, and thanks to sustainable forest management, they grow more than they are used. In Metsä Group's regenerating cutting phase we plant at least four new trees for every single tree used. As a raw material, wood must be used In full so that every part of it is put to use and the environmental impact of the production remains as small as possible. As the user of this raw material, it's our obligation to take sustainability into account in everything, and it's something our customers also expect from us. Resource-efficiency is at the core of Metsä Group's strategy".
In early 2021, Metsä Tissue announced that it invests in fresh fiber-based tissue papers for the local market by renewing the tissue machine at the Mänttä mill. The company also plans to double the fresh fiber production at its Mariestad mill, in Sweden. Although the company invests in fresh fibers, it has not neglected recycled paper to make tissue paper.
"However, the issues with the availability of the recycled fibre raw material are important to understand," explains Deutschle. Newspaper subscriptions and the use of office paper, for instance, are declining continuously due to digitalisation, meaning that the volume of recycled paper is decreasing, and recycled fibres are transported to the mills across increasingly long distances. In the long run, this is not good for sustainability.
For recycled paper to be usable, ink and other impurities need to be removed in the production of high-quality tissue paper.
"The use of fresh fibres saves energy and water, because the fibres require only minimal processing in the tissue paper mill. Fresh fibre is a naturally pure and hygienic raw material for the production of hygienic papers."
As a raw material, fresh fibre is also more plentiful than recycled fibre and thus more resource efficient.
"The production of one toilet paper roll made from fresh fibres requires 40 per cent less raw material than an equivalent roll made from recycled fibre. While both raw materials are needed at the moment, I believe that fresh fibres' importance as a raw material will grow," says Deutschle.
SUSTAINABLE FOREST MANAGEMENT
Vesa Junnikkala, who has worked at Metsä Group for almost 20 years and worked on wood supply development, became the became Metsä Forest's Director in charge of sustainability. It is Junnikkala's experience that sustainability in the forest sector long meant that forests should not be over-harvested and that future harvesting possibilities should not be put at risk.
"Metsä Group's parent company, Metsäliitto Cooperative, is owned by forest owners across the country. It's always been important for the owner-members that their forests are passed on to the next generation in a good and robust shape," he says.
Over the past decade, awareness of environmental and climate issues has grown is the strongest force in the industry. This is what Metsä Group has done, as it has begun to focus on sustainability from a new perspective and with greater determination.
For the company, sustainability is a value that has an impact on all the operations of the Metsä Group and permeates the entire value chain, from sustainably managed forests to responsible supply of wood, and to the production phases of the factories and finished products, including tissue papers.
Metsä Group is also committed to increasing carbon sinks and forest biodiversity, of which forest certificates are a must. "Since we use renewable natural resources in our operations, these must always be sustainable, so that we can also guarantee the availability of the wood raw material in the future."
Junnikkala says that the entire forest industry, including the Metsä Group, is a comprehensive operator in mitigating climate change and preserving biodiversity. "Forest nature is valuable, because for many people in Finland, forests are not only a source of livelihood but also of recreation," he said.
When Alexander Deutschle joined Metsä Tissue, he was also struck by the strength of the company's desire to promote sustainability and responsibility.
"Instead of paying mere lip service to ecological aspects, the company also gets things done, including more environmentally-friendly mills. We work hard to find increasingly responsible high-quality solutions and products with the future in mind. I'm proud to be part of this work."
"We test the wood fibre blends of tissue paper in the lab on a continuous basis, examining their durability, absorbency, softness and other properties.  If a particular recipe seems promising, we produce a test batch of it with a paper machine. That way, a successful project may result in a future quality product."
Deutschle and the Metsä Tissue team are developing promising new recipes for tissue paper production.